Congratulations to the winners of the 2012 WWF Earth Hour Awards, whose outstanding commitment to making a difference to the environment inspired people around the country!
Education Award Winner, 2012: Beaconsfield State School, Queensland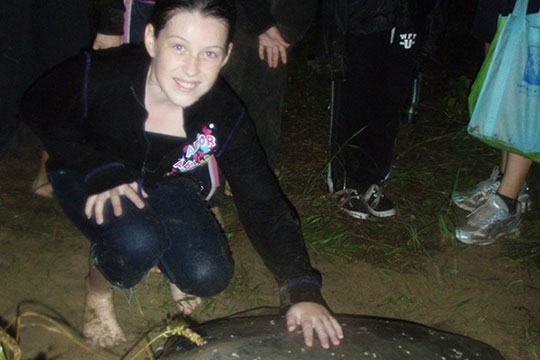 The winner of the Education Award in 2012, Beaconsfield State School, possesses an environmental sustainability program which successfully connects curriculum to real life action. The school's journey began in 2006, with two classes participating in the Reef Guardian Schools Program. Since that time, more and more classes have become actively involved, with all classes now responsible for an environmental project throughout the year.
Beaconsfield's students lead the way on projects including tree-planting and work on revegetation sites, rebuilding wildlife corridors and helping protect the local turtle nesting site of Blacks Beach.
Creative Arts Award Winner 2012: Ghost Nets Australia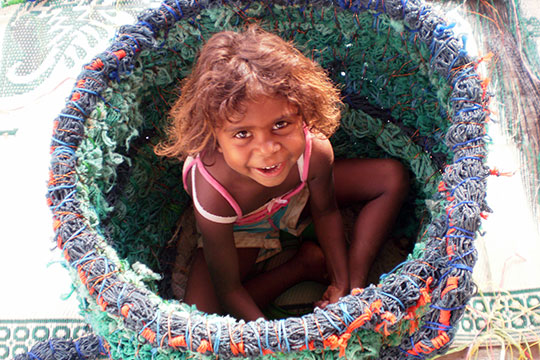 The winner of the Creative Arts Awards, GNA's Ghost Net Art Project, sponsors workshops – facilitated by contemporary artists – with a view to engaging community members to create art, craft and functional pieces made from ghost nets. Works produced are marketed through various galleries, providing income for artists while increasing public awareness of the ghost net menace.
Many remote indigenous communities across the top end of Australia have hosted Ghost Net Art Project workshops and in 2012 workshops moved beyond northern Queensland to conferences and festivals in Geelong, Hobart and Canberra. Within only a few years, ghost net art has emerged and has now been acquired by major art institutions both in Australia and internationally, including the National Gallery of Australia, the Queensland Art Gallery, the Museum of Contemporary Art, Sydney and the British Museum.
For more information on Ghost Nets Australia, visit their website.