A WWF initiative, Earth Hour is a simple idea that's quickly turned into a global phenomenon.
Hundreds of millions of people switching off their lights for one hour, on the same night, to signal their care for the amazing planet we call home.
Starting from a one-city initiative in Sydney in 2007, Earth Hour now takes place in more than 6,950 cities and towns in 152 countries and territories around the world.
So where did it all begin?
2007
In 2007, WWF-Australia inspired Sydney-siders to show their support for action on climate change in the first ever Earth Hour event. It showed that everyone, from children to CEOs and politicians, has the power to change the world they live in.
More than two million individuals and 2,000 businesses in Sydney took part in this first year. Many city icons also switched off for the hour including the Harbour Bridge, the Sydney Opera House sails and the Luna Park face. The Coca-Cola sign at Kings Cross was switched off intentionally for the first time since the 1970s.
2008
In 2008, the City of Toronto in Canada signed up and it wasn't long before 35 countries and almost 400 cities and towns were part of the event.
Global landmarks such as the pyramids and Sphinx of Egypt, Rome's Colosseum and the Coca Cola billboard in New York's Times Square all stood in darkness.

2009
With the invitation to 'switch off' extended to everyone, Earth Hour became a global sustainability movement with over 4,000 cities in 88 countries officially participating in 2009.
Earth Hour's Vote Earth campaign called on citizens of the world to show their vote for Earth over global warming. As part of the campaign, the People's Orb was launched, a shimmering silver sphere encasing a 350 gigabyte hard drive with video, images and documents representing the hundreds of millions of people who voted Earth to call for action on climate change. The People's Orb relayed from Sydney to Copenhagen in the care of a variety of custodians ranging from former heads of state to iconic rock stars.
Global awareness of climate change soared to unprecedented levels during the historic meeting of 192 nations at the UN Climate Change Conference in Copenhagen, Denmark. At the Conference, the People's Orb was entrusted to UN Chef de Cabinet, Vijay Nambiar to be presented to world leaders. The People's Orb took centre stage in the plenary on the final day of the conference alongside UN Secretary-General, Ban Ki-Moon, in front of President of the United States, Barack Obama, Danish Prime Minister Lars Løkke Rasmussen, COP President and Climate Minister Connie Hedegaard and over 100 heads of state.
2010
In 2010, Earth Hour continued to grow. A record 128 countries and territories took part in this fourth year.
2011
From low-lying Pacific islands to the Himalayan peaks, from the world's mega cities to rural housing estates in Africa, across every continent Earth Hour again brought together the people of the world in a celebration of the planet.
Landmarks from the Eiffel Tower, to the London Eye and Big Ben, to Athens' Acropolis to the India Gate switched off.
Around the world, 5, 251 cities in 135 countries officially took part.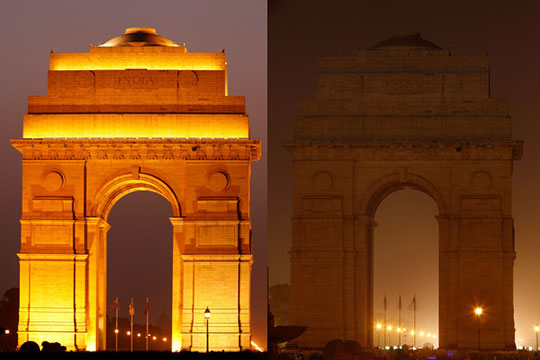 India Gate, before and during Earth Hour © WWF / Thangavelu
2012
Six years after it first began, more than 6,950 cities and towns in 152 countries and territories switched off their lights for Earth Hour. In Australia alone, over 7 million people participated in 150 towns and cities across the country.
As ESA Astronaut Andre Kuipers watched over Earth from the International Space Station – using Twitter to share photos of areas under threat like the Amazon – Nelson Mandela, the Former President of South Africa tweeted, "Let us stand together to make of our world a sustainable source for our future as humanity on this planet #EarthHour".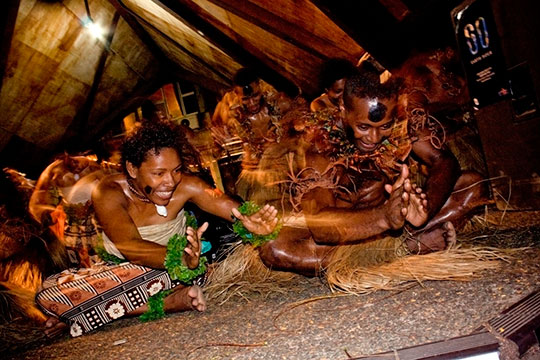 2013
In 2013, as the world looks to us to continue the movement, we're taking the next step. We want to show the world what a large-scale, people-powered shift to a clean energy future looks like.
This Earth Hour, switch off and then switch to renewable energy.